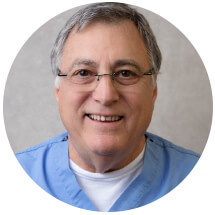 KERRY ZANG, DPM
Regenerative medicine has opened new doors for us as doctors," says Dr. Kerry Zang, podiatric medical director, CiC Foot & Ankle. "Instead of just treating the symptoms and pain, we are able address the root cause of many different conditions and have the potential to fix what's causing the problem."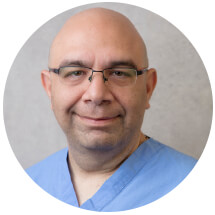 SHAH ASKARI, DPM
"If your feet cramp, feel cold in bed at night, or if you think you have neuropathy, you need to find out what's causing it," says Dr. Shahram Askari. "In the past, patients have been given medications to suppress these symptoms, but now that we have the tools, I think it's important to diagnosis the problem."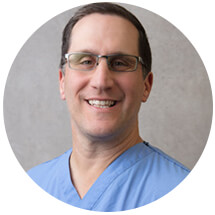 Daniel Schulman, DPM
"Getting patients back to their normal activities is the most gratifying part of what I do," says Dr. Schulman, who joined CiC Foot & Ankle in April. "It seems like a little thing, but a painful bunion can really impact your lifestyle."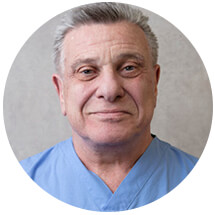 Dr. Barry Kaplan
Dr. Barry Kaplan is a Board Certified Podiatrist and a welcome member to the podiatry team at Comprehensive Integrated Care, Foot and Ankle (CiC Foot & Ankle). He graduated from the Ohio College of Podiatric Medicine in Cleveland and moved to Arizona in 1970 where he opened a practice in Phoenix.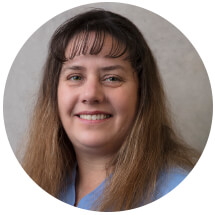 Dr. Kimberly Leach
Dr. Kimberly Leach is a podiatric physician and surgeon at Comprehensive Integrated Care, Foot and Ankle (CiC Foot & Ankle) in Gilbert, Arizona. She earned her podiatric medical degree from Barry University in Florida and completed her residency at Phoenix St. Luke's Medical Center under the direction of Dr. Kerry Zang. She is on staff at Banner Baywood Medical Center and Mountain Vista Medical Center.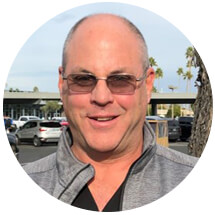 Jeffrey Weiss, DPM
Dr. Weiss's practice focuses on the unique concerns of aging feet. In January of 2020, he joined the team of podiatrists, endovascular and vein specialists at Comprehensive Integrated Care (CiC) in Sun City. "I'm excited to be working with these colleagues who are trained to treat the vascular issues faced by those living with diabetes and neuropathy. Being with CiC is perfect for how I care for my patients," says Dr. Weiss. "Together we are able to look for and be proactive, rather than reactive, in treating underlying causes that can lead to potential problems.  The care here can really make a difference."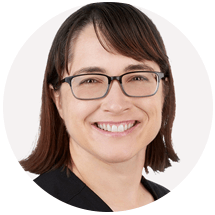 Diana Perry , MD
Dr. Diana Perry specializes in limb preservation and trauma of the foot. She views working with her patients as a partnership, knowing that together is the best way to keep them on their feet. "One of the biggest ways to keep people engaged in life, is moving," says Dr. Perry. "If I can help my patients move through their day and help them overcome obstacles, it's huge to me. I'm excited to do my part when it comes to feet."
YOU DON'T HAVE TO SUFFER FROM FOOT PAIN.