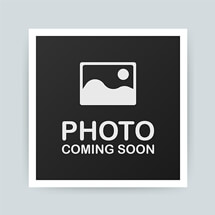 Joshua Cady, DPM
Dr. Cady specializes in diabetic wound care, limb preservation and trauma. He likes to work closely with his patients, because he believes that together they have a better chance of reducing the risks many diabetics face because of their disease.
"Having diabetes puts people at higher risk for foot problems that can lead to amputation if they're not cared for," says Dr.  Cady. "If you are living with diabetes, you should check your feet every day for sores, redness or swelling. Any changes to the way your feet look or feel should be reported to a doctor right away."
Dr. Cady graduated from Midwestern University Arizona School of Podiatric Medicine.  He completed his residency at First Nations Podiatric Residency Program, in Tuba City, with added credentials in Reconstructive Rearfoot and Ankle Surgery. He was a volunteer for LIGA International, Flying Doctors of Mercy, an organization that offers medical services to underserved people in rural Mexico. He spent time in San Blas, Nayarit providing foot care to those in need. Dr. Cady is the third generation of his family to provide care for Indian Health Services. Dr. Rainwater, CiC's chief medical officer, was pleased to have him join the CiC team because of his special training and work with Native Americans as well as patients living with diabetes.
As part of the CiC team, Dr. Cady works closely with interventional radiologists who are specially trained to treat the underlying cause of problems. "Many diabetic complications in the foot are related to circulation," he explains.  "If there is no blood flow, wounds won't heal, legs will hurt, and nerves will die. These long-term consequences may be avoided if we're able to restore blood flow." This team approach leads to improved outcomes and better lifestyles for patients.
PUBLICATIONS
Balemba, O. B., Stenkamp-Strahm, C. M., Cady, J., & Macpherson, A. (2011). High-Fat Diet-Induced Neuropathy of the Enteric Nervous System and the Effect of Alpha-7 Nicotinic Acetylcholine Receptor Agonist, DMAB-Anabaseine Dihydrochloride. Gastroenterology,140(5). doi:10.1016/s0016-5085(11)62251-8
POSTER PRESENTATION
Joshua T. Cady DPM, Haden D. Poulson DPM, Keith A. Goss, DPM,    Tibiotalocalcaneal Arthrodesis of Charcot Ankle Arthropathy an integrated approach utilizing a Pseudoelastic Intramedullary Nail, 2016.
EDUCATION
Doctorate Podiatric Medicine
Midwestern University, Arizona School of Podiatric Medicine, Glendale, AZ, 2015
Bringham Young University-Idaho, Rexburg, ID, 2011
RESIDENCY
Tuba City Regional Health Care Cooperation, Tuba City, AZ, First Nations Podiatry Residency (PMSR/RRA 36), 2015 – 2018.
YOU DON'T HAVE TO SUFFER FROM FOOT PAIN.